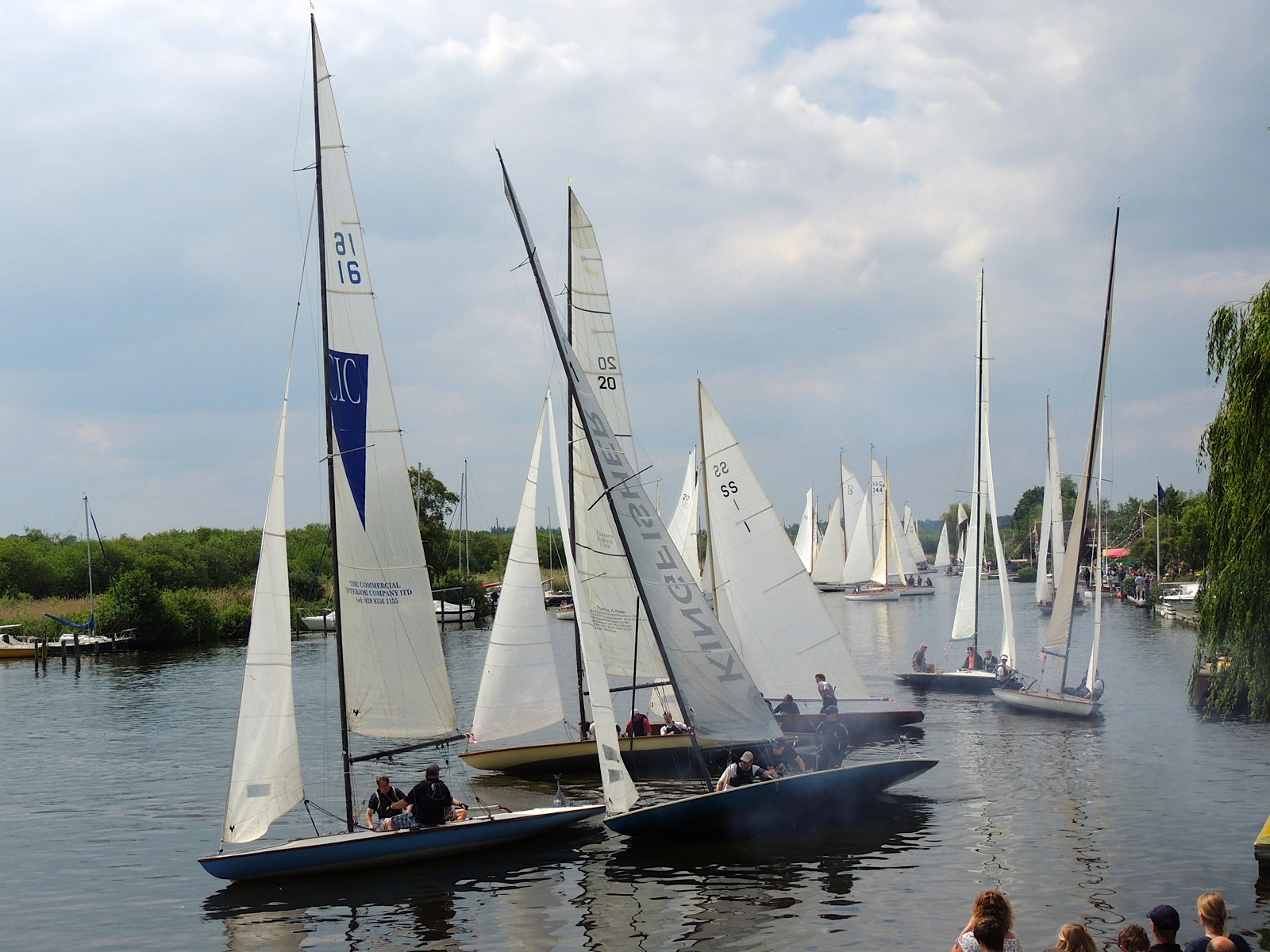 A 24- hour race through the darkness and under bridges on the beautiful Norfolk Broads? Does this sound like a challenge you'd like to try? It's the Yachtmaster Insurance Three Rivers Race and you can find out more about it on Horning Sailing Club's stand at the RYA Dinghy Show 2021 on 27th & 28th February. Many sailors will be familiar with the Three Rivers Race, owing to its reputation for being one of the toughest inland sailing races in Europe (named as one of the top 10 mass participation events by the Sport and Recreation Alliance in 2013!) Competitors start from Horning Sailing Club, situated in the heart of the picturesque village of Horning, to race through the winding rivers of the Broads to four turning points on the 50+ mile course, which can be sailed in any order, dependent on tides and wind conditions (the decision being a tactical one, which can make or break the race). The turning points include Ludham Bridge on the River Ant, South Walsham on the River Bure, under Acle Bridge to a turning point usually between Stokesby and the Stracey Arms Windpump, and under Potter Heigham Bridge on the River Thurne to Hickling Broad.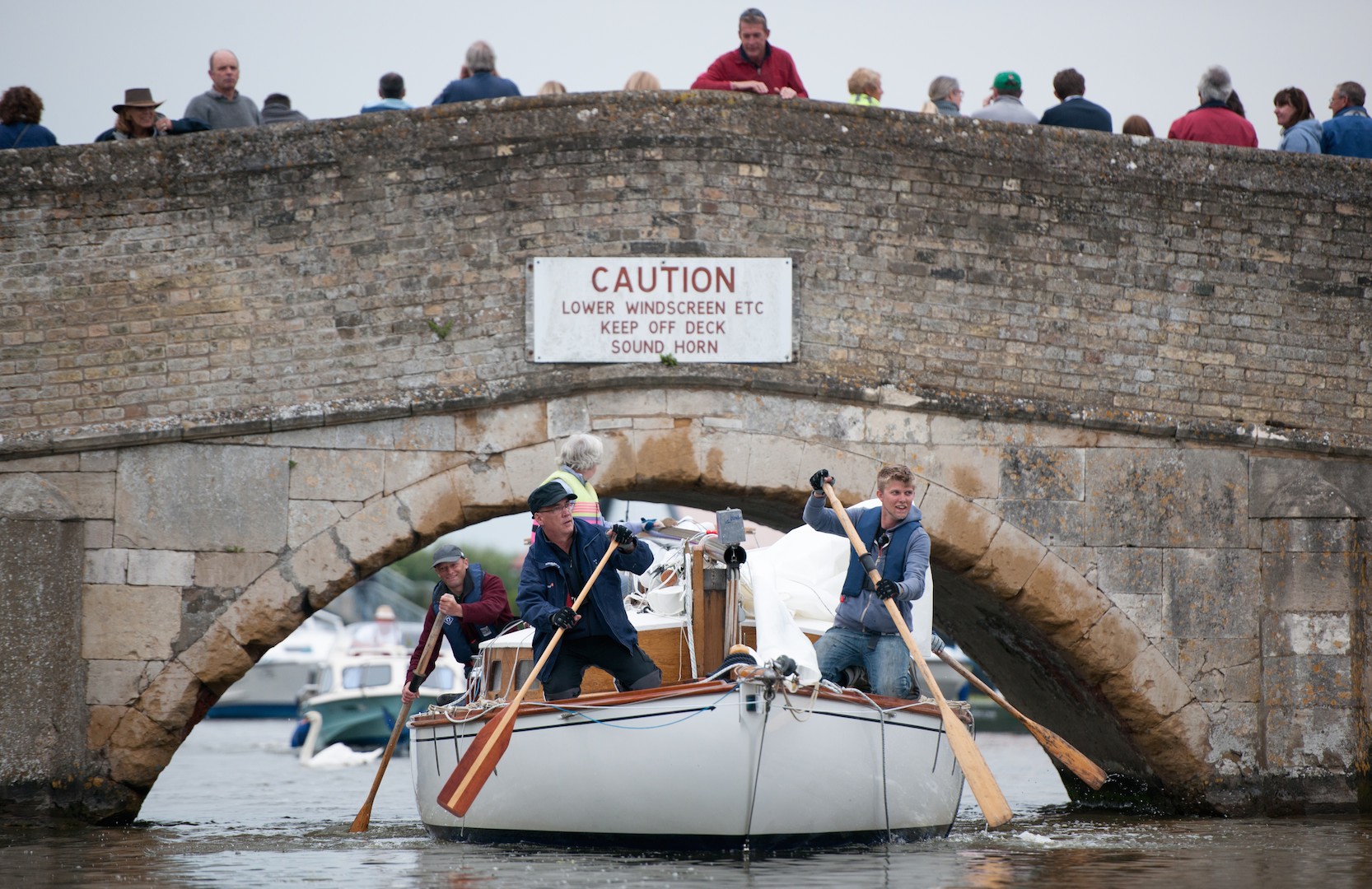 Whether you're looking for an adventure or a test of seamanship, the Race also provides a fantastic opportunity to enjoy the beautiful Norfolk Broads. Dusk and dawn are magical times, and sailors are often accompanied by the distinctive sound of the bittern booming at first light, along with the kingfishers, otters and other wildlife that call the Broads habitat their home. Usually attracting around 100 participants, with a good number trying the race for the first time – it's a must do for every sailor!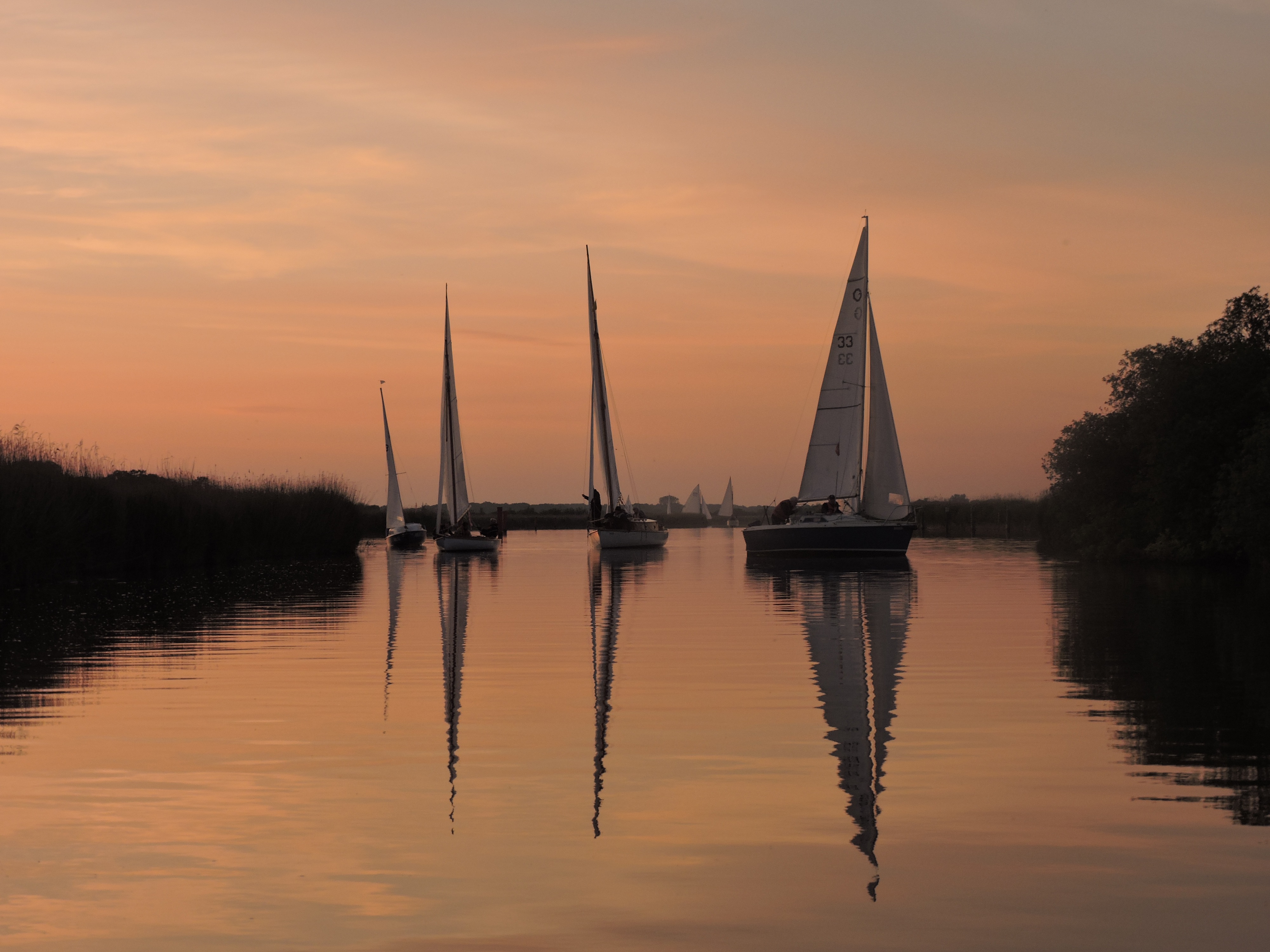 Horning Sailing Club is an active, thriving Club in the heart of the Broads - with a vibrant RYA Training Centre, Club racing and social scene. Aiming to be accessible, inclusive and affordable to all, it is entirely volunteer run, and new members are always welcome. Sailing takes place in sailing cruisers (both sailing and production), keelboats (including Yeomans, Yare & Bure One Designs, Reedlings & Rebels – both latter classes specific to Horning), and dinghies – from Optimists to Lasers, Toppers and Splashes to Enterprises, and everything in between. Motor boats are also welcome, with moorings available at the Club. The Club runs weekly RYA training sessions from May through to September, weekly Club racing from March to October, a relaxed evening Sundown race series on Saturday afternoons, and – new for 2021 -are planning paddleboard (SUP) nights. There's an active social scene and something for everyone – whether it be relaxing by the water's edge, socialising with friends, taking part in some of the many social events, racing, cruising in company or learning a new skill.
Find out more at www.horning-sailing.club