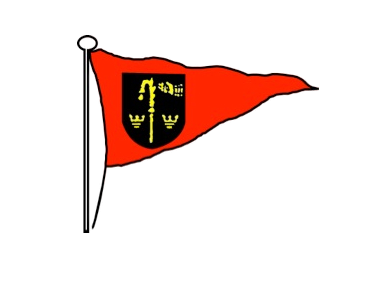 Hi everyone,
We hope that you have been keeping safe, well and warm throughout this spell of very cold weather. We've been keeping an eye on the Club over this period – and below is a picture of the snowy Island taken yesterday (freezing but beautiful!)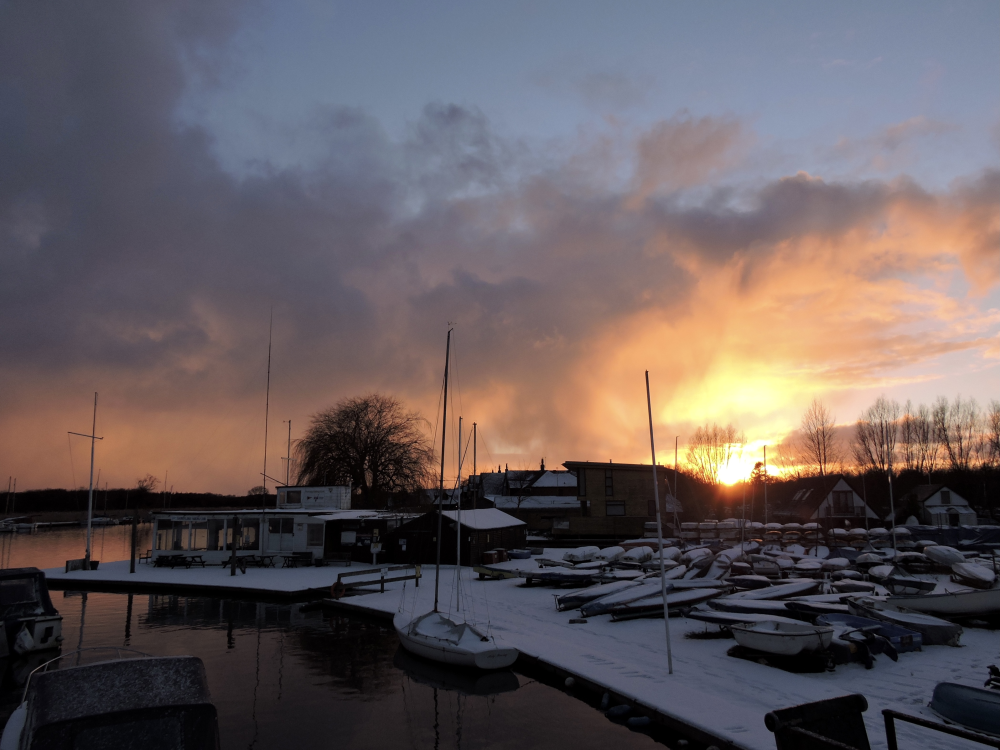 As we get closer to the start of our season (just over 6 weeks to go!), what is clear is that we are still in a very fast changing environment, and the Management Committee are poised to adapt as required, but we are still planning for as normal a season as possible (within the constraints of government guidelines). We will be closely following the expected Government update on 22nd Feb, and the subsequent RYA Guidance to establish what we may be able to do – so watch this space. Once again, we are truly grateful to those who have renewed their memberships at this difficult time and have continued to support the Club – it really is appreciated.
Behind the scenes, the hard work has been ongoing planning for the coming season and beyond – to highlight a few things that have been happening – there have been plenty of meetings – in fact, it's unusual that we have an evening free these days! These meetings have included our regular catch up with the Flag Officers of SFSC, updates on the website (for which Jonas is continuing to manage extremely well, and we hope that you are seeing the increased functionality and content on there) along with other meetings. Holly attended the RYA Training Conference at the end of January, which provided an interesting insight into how the current environment may provide an opportunity for us to think about things differently. Planning for the Dinghy Show has continued (more on this below), along with organising meetings with clubs that have become CIOs.
The more eagle-eyed amongst you might have noticed that last time, when I sent the Club promotional video (you can see it here if you missed it) I omitted to attach the new leaflet – you can find it via the downloads section on the website (www.horning-sailing.club). Please do forward this onto anyone who you think might be interested in finding out more about the Club, including your friends, family and colleagues, and share via your social media/email accounts to spread the word about HSC. Likewise, if you know of anyone who has sailed in the past and would like to get back on the water this year, we'd love to hear from them – and can arrange refresher sessions. In addition to our usual sailing activities – training, racing and socials - we are planning to diversify more this year – including branching out into paddleboarding – so please keep us in mind for anyone with those interests too.
RYA Dinghy Show
We let you know last time that we will be exhibiting as one of only a handful of sailing clubs at the RYA Virtual Dinghy Show on 27/28 February. The Show runs from 10am-5pm both days. The Show is free to attend, so we hope to be able to reach a wider audience than ever before – if you haven't registered to attend the show yet, you can do so here – there will lots of talks, top tips and offers, so will be a great way to start the season. If you would like to help on our Stand, even if just for an hour, please email commodore@horning-sailing.club with your availability by Saturday 13th February, and it would be truly appreciated. All information will be provided – all you need is enthusiasm!
Future events
We wanted to let you know about several events both within the Club and externally which you may find of interest, these include:
Flag Officers' Drop-In
The next Flag Officer Drop-In Session will be on Tuesday 16th February at 8pm. If you have not taken part before, this is an opportunity to have a chat, put forward ideas or just say hello. If you'd like to discuss anything privately, please let us know so that we can ensure this happens.
Green Blue Talk next THURSDAY 18TH FEBRUARY
Our Club Green Blue Co-Ordinator, Clare Whitelegg, has organised for us to have an online talk from Kate Fortnum, Campaign Manager for the Green Blue on the subject of "Sustainable Boating for Cleaner, Healthier Waters" and helping the boating community to reduce their impact on our waters, which will take place next Thursday 18th February at 7.30pm. This is subject that affects us all, and we really hope that you will support the Club by attending this.
eSailing Regional Finals
We are proud to say that Ron Jackson will be representing HSC in the Regional finals of the RYA eSailing Winter Championships – the exact date/timings of this are tbc, but will be posted on our Club's social media pages – so be sure to cheer him on!
Archive Film Night
Following the popularity of our last Archive Film night, we will be holding another on Saturday 6th March. As last time, everyone is welcome – members and non-members - so please spread the word! It will start at 7.30pm, and please email commodore@horning-sailing.club for the login details.
These film evenings are proving so popular that we are running out of unseen footage – so if you have any archive footage from the Club that you'd be happy to share – please get in touch.
RYA Instructor Training Day
Many instructors will fondly remember the Instructor Training Days held at the Royal Hospital School in the past – sadly, this year, these cannot take place in person but will be online, on 13th March 2021. It's a good event for all instructors to attend - this year is free, and will be followed by practical opportunities on the water later in the season. To find out more visit here.
RYA Cruising Conference
This is another event taking place virtually this year – aimed at cruising sailors/all sailors that have an interest in cruising. It's taking place on 21st March 2021. The keynote speaker is adventurer Skip Novak, with talks on tides, navigation, radar, wild cruising in dinghies and more. It's free for RYA members and £10 for non-members – you can find out more here.
America's Cup update
It's been brilliant to hear stories from members getting into following the America's Cup. This edition of Jibsheet is perfect timing, as the Prada Cup Final kicks off on Saturday afternoon (13th February) New Zealand time, and will be streamed live (the bad news is that it will take place between 3.00am-5.00am Saturday morning!) – but you can also watch the races/highlights on catch-up later. This will see Sir Ben Ainslie's Team Ineos UK take on the Italian Luna Rossa Team, to battle it out in a 13 race event. After the UK Team's impressive performance in the Semi-Final, and reaching speeds of over 50mph, it looks to be exciting and exhilarating racing – you can check it out here
Future Winter Talks
We are still hoping to schedule further events in the future, so if there's anyone you'd like to put forward to give a talk, or anything you'd particularly like to see – or perhaps you'd like to give a talk yourself (virtually) to members on something you're passionate about (not necessarily just sailing) – please let me know commodore@horning-sailing.club
Have your say on the Broadland Futures Initiative
Clare Whitelegg has let us know about a survey organised by the Broads Authority in partnership with the Broadland Futures Initiative (BFI) concerning future flood risk management in the Broadland area. You can see the virtual exhibition online here as well as having your say through the survey here, which is live until 18th April.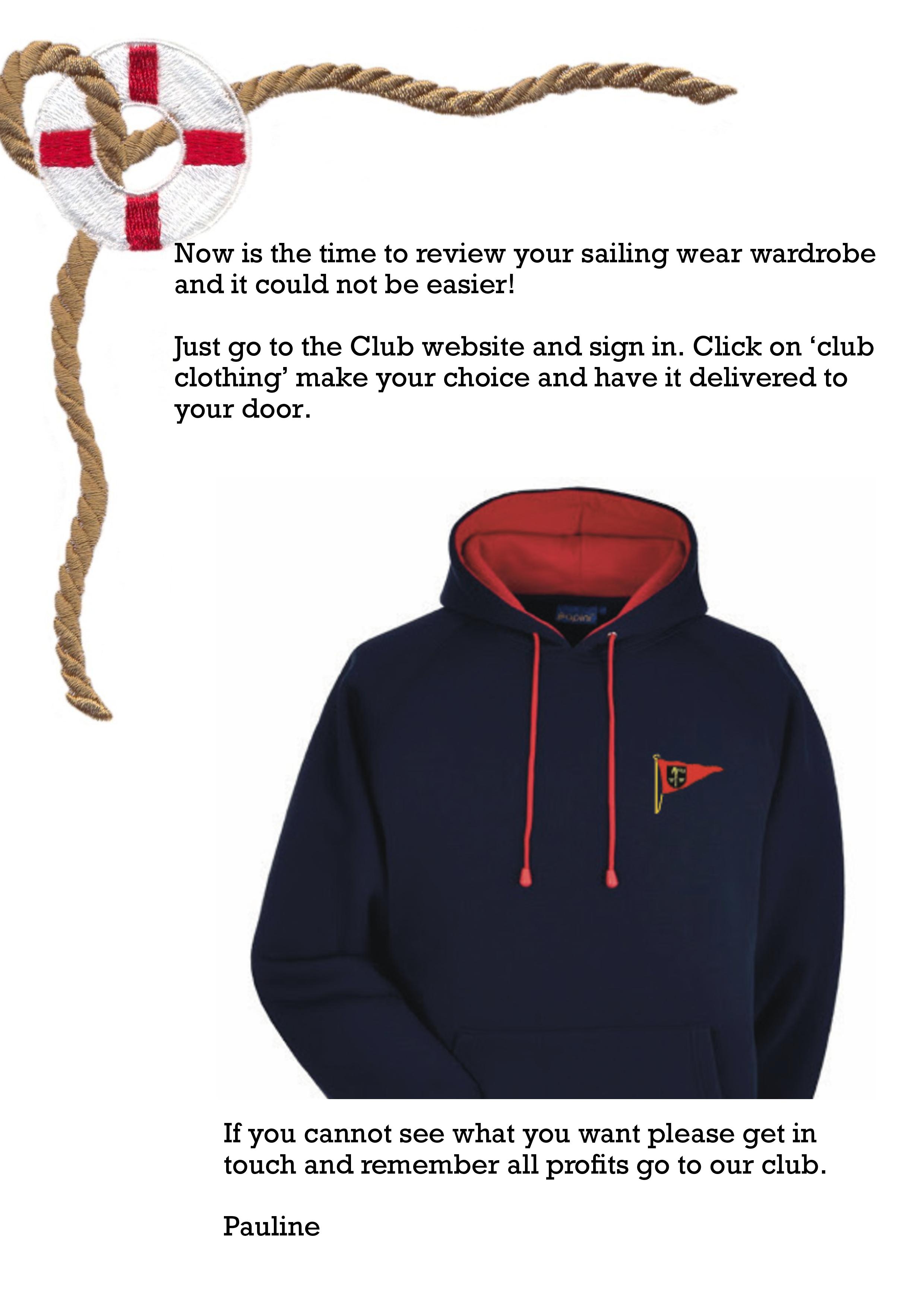 Hoping to see you all soon,
Holly – commodore@horning-sailing.club